Self-care is important for your emotional, physical, mental, and spiritual well-being. It does not have to be expensive either, there are many cheap self-care items that can make you feel valued and loved by yourself.
We all know about treating others how we'd like to be treated, but we also need to just show ourselves the love and kindness that we extend to others. Don't wait for someone else to take care of you, treat yourself with affection sometimes.
This post may contain affiliate links as a way to support the costs of this website (at no additional cost to you); however, I won't recommend products I don't believe in. View my full disclosure at the bottom of the page.
Self-Care On A Budget
You should know by now that I do everything on a budget, even self-care. So let me begin by recommending my favorite items. For inspiration, these are the ways that I take care of myself.
1. Heating pad
I've had this heating pad for years. It works great for aches and pains and is a must-have for that time of the month.
2. Percussion massager
All of the computer work I do does a number on my neck and back. I use this massager to help with the pain. It's great for post-workout relief as well.
I also like to use icy hot patches when I'm on the move.
3. Mani-Pedi
Even though I don't like to keep them on long, I do like to get my nails done occasionally. I prefer to do them myself so I'm not spending a lot of money on something I'll only keep for a week. It's so much cheaper too if that's just your preference. Here's a post with a video on how I do my nails.
4. Food
Self-care can include food. I feel it's okay as long as I don't overindulge. Once in a while, I treat myself to a delicious meal. Right now I'm addicted to these thick French toast at the 7-Eleven in Japan. I wish I could share a link to buy online because it is so delicious.
5. Foot spa
This foot spa was a self-care gift from my husband. My previous foot spa only kept the water warm for a short while so he felt I needed an upgrade.
6. Going Outdoors
I don't know about you, but I find that the more time I spend indoors, the more I am prone to getting depressing feelings. That's why it's important to for me to go outside and take a walk around the neighborhood to get some fresh air and sun. I sometimes even just go to the store when I need one item for a reason to get out of the house.
7. Hair Color
Temporarily coloring my hair is something that just brings me a little joy and adds a pop of color to my life. I like to change it up about every 2-3 months and it's pretty easy to do. I prefer this cruelty-free hair color, but the KISS colors one is cheaper when buying online and still works amazingly.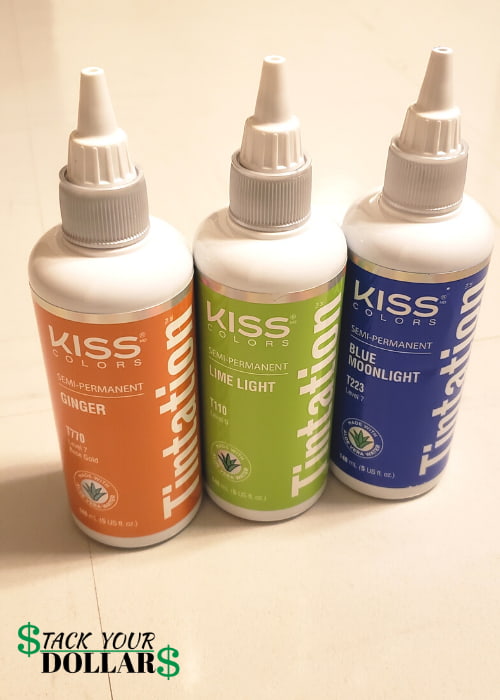 Other Cheap Self-Care Ideas
8. Daily Journal
Self-care is as simple as taking the time to reflect on yourself and how you feel you don't even need to buy anything to do this. You can write on your phone, computer, or a 50-cent composition notebook at the store.
9. Wisdom Cards
For those that thrive from words of affirmation, daily cards are a great way to motivate and get on the path to a successful day.
10. Relaxation Time
I know a lot of people that don't take the time to just relax instead of always being on the go. That can mean taking time to sit and eat breakfast in the morning, watching your favorite TV show without any other distractions, or even going on vacation.
11. Take care of your health
Taking care of yourself physically is also important. Too often, people ignore their bodies until things get too bad. Self-care means putting yourself first and getting regular "tune-ups".
Get proper sleep
Have healthy meals
Take a bubble bath
Read a book
Meditate
Get exercise
Get regular medical check-ups
Cheap Self-Care Gifts For Others
Giving the gift of self-care is one of the best ways you can show how much you care for another person. I love to give gift baskets that can include any of the following items or more.
Lotion
Shaving cream
Razors
Eye mask
Body spray/ Perfume/ Cologne
Tea
Face mask
Snacks
Candle
Gift card for coffee, dinner, spa treatment, etc.
In addition to gift baskets, you can also give others any of the self-care items throughout this post.