While there are unnecessary expenses we give ourselves, there are many things to buy that can greatly improve your life and overall happiness.
These are a few items that I've purchased to make my life a little better and easier.
Related: 10 Things To Stop Buying To Save Money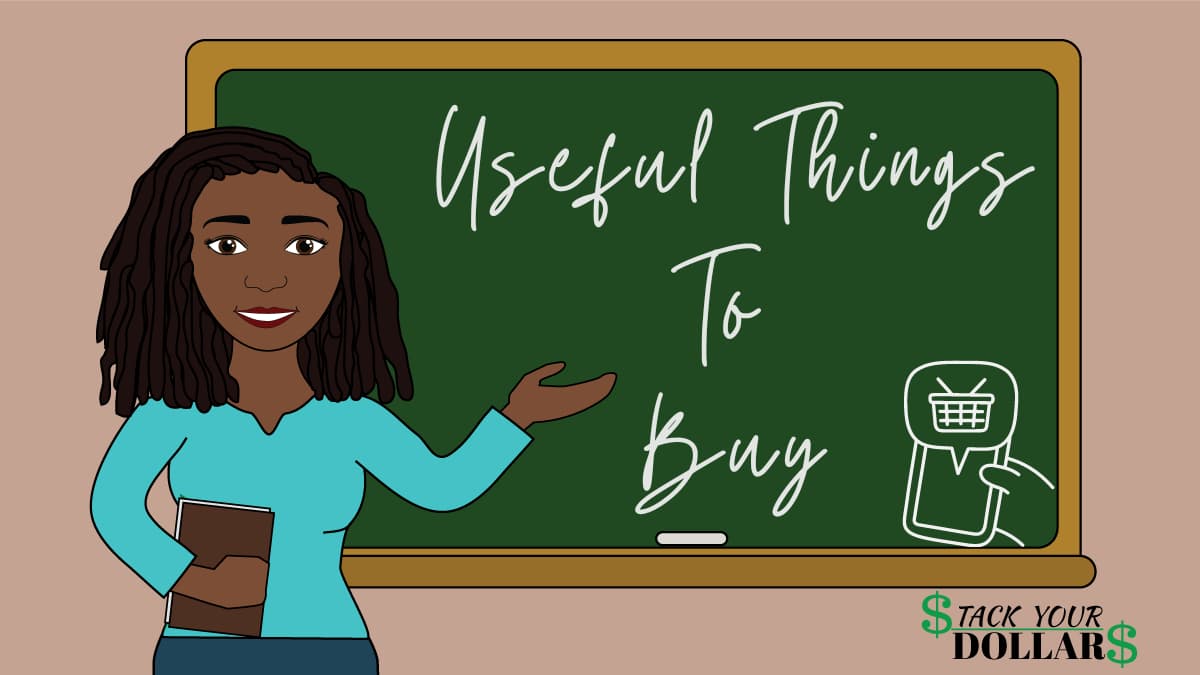 This post may contain affiliate links as a way to support the costs of this website (at no additional cost to you); however, I won't recommend products I don't believe in. View my full disclosure at the bottom of the page.
Useful Things To Buy
These are some of the purchases I've made over time that I've not regretted. They are useful things to buy yourself, especially if you've already saved and budgeted some spending money for yourself.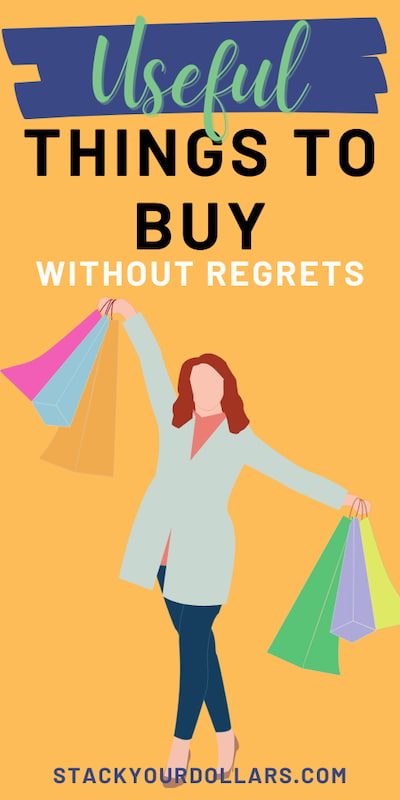 Outdoor Solar-Powered Motion Lights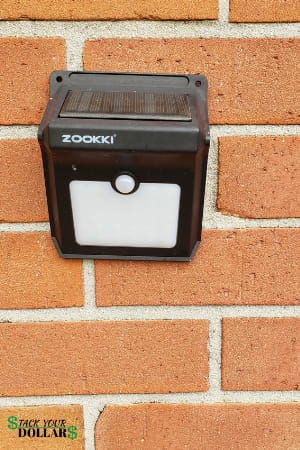 I just purchased 4 more of these outdoor solar lights. I've already had a few for over a year and they're still working well.
They're a part of my DIY home security system and I'm placing them over each window and door. Hopefully, they'll scare off any potential intruder!
Check out the solar-powered security lights here!
Turmeric Soap
Turmeric is said to improve your complexion by evening your skin tone. I've mixed together a turmeric paste before and it stained EVERYTHING including the kitchen sink.
However, this soap is so much easier to use and lathers really well.
Buy some Turmeric Soap here!
Cotton Face Masks
We're all (hopefully) doing our best to stay safe still. That includes covering our mouths and washing our hands.
That's why I bought these masks, they only cost about $1 each; it's a big pack of 24! Before this, I had to wash my masks everyday 1-2 days.
Buying this is saving me so much time. Plus, I don't have to worry about the mask still being damp in the morning anymore!
Get your cotton face masks here!
Car Phone Mount
If you're like me, you don't know how to get anywhere without GPS. Driving with the phone in your hand isn't very safe, but also illegal in some places.
I like this phone mount because it clamps the phone for a secure fit. You can attach it to your dash or the windshield. The only problem I've found is that the suction cup will fall off when it gets really hot, but it stays when reattached.
Something remarkably always happens to the phone mounts that make me have to buy a new one every year. So it's a good thing buying this is inexpensive!
Click here to buy your car phone mount!
Berkey Water Filter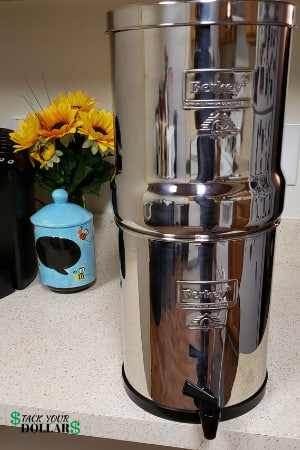 Getting clean water is important to stay healthy. I don't trust tap water and bottled water really adds up over time, plus it's a lot of wasted plastic!
My water filter is cost-effective and provides me with clean water for about 2 cents per gallon. You can read my full Berkey water filter review here.
Travel Mug
These mugs really keep your drinks hot for hours! I'm drinking coffee in one right now as I type. 
They're great for making coffee to bring to work with you. I've even had some coffee that I didn't end up drinking that was still warm when I came back home hours later. However, I feel like it keeps tea way too hot to drink and I have to pour it in something else so it cools down a bit.
Get yourself a travel mug.
Interactive Laser Cat Toy
My cat loved to play with this toy! It comes on automatically every 3 hours for about 10 minutes.
She played with it for months and I watched her doing it on my security camera system when away from home. It can be powered through batteries or plugged in.
The only downside is that the light went out after about 10 months. I'm still unsure of purchasing another or not, but it was good while it lasted!
Find your automatic cat laser toy here!
Crock-Pot
This is one of the MOST useful things to buy, especially if you're a busy person. Me? I just wanted it because I got tired of cooking so long in the kitchen every day; still great!
Easily dump your ingredients and then go about your day. About 4 to 8 hours later, you'll have a meal ready to eat.
Get your crock pot and start cooking meals easier!