According to the Jan. 2023 USDA Food Plan research, an average family of four spends from $979.40 per month on groceries. That's an insane amount of money to spend when you're trying to save money. If you have a family of 6 or more, it can be more stressful trying to budget.
In order to help you Stack Your Dollars, I've looked for a few recipes to make healthy meals under $10 for 6 people. The most expensive recipe here is only $1.58 per serving, which makes them great and inexpensive meals for a large group!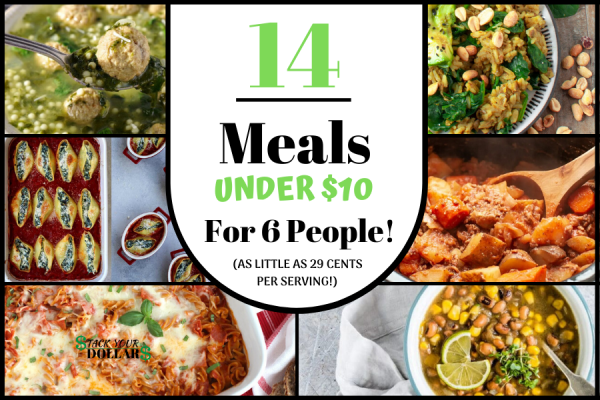 This post may contain affiliate links as a way to support the costs of this website (at no additional cost to you); however, I won't recommend products I don't believe in. View my full disclosure at the bottom of the page.
Cheap Family Meals
These cheap dinner recipes are not only good for feeding a family for $10, but they can also be used when meal prepping; They'll give you enough servings to last the rest of the week without having to cook every day.
I also like to use large recipes like these so I can have leftovers to take for lunch. In my post of Ways to Lower Your Monthly Spending, it is one of the tips that can save you a lot of money!
I've broken down the cost of all the ingredients needed for these recipes based on my local grocery store. Things that haven't been included are items that we usually have on hand and buy way cheaper in bulk: seasonings, onions, and rice. Due to these, your actual prices might vary, but I hope it'll give you a rough idea of how much you'll have to spend.
If you'd prefer to shop online, like on Amazon pantry, I've also provided links there. But please keep in mind it might be more expensive.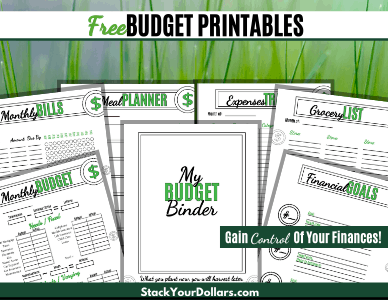 Planning out your meals is a great way to stick to a budget. Use my free meal planner and other Budget Printables.
It would be a shame if I didn't throw my own recipe in the ring, though it's way over budget at $42. However, I typically cook a batch of 32 of these homemade freezer burritos making it only $1.32 per serving!
They are also only about 192 calories and make a great meal for lunch or dinner. I just pop it in the microwave for about 2 minutes and enjoy!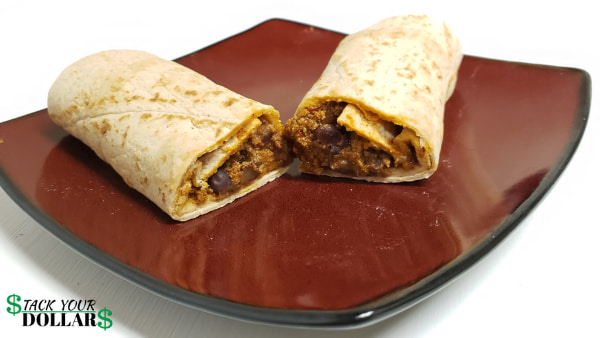 32 Servings ($1.32 per serving)
1lb 96% Lean Ground Beef= $6.68 x 2
Mission Carb Balance Whole Wheat Burrito= $5.58 x 4
14oz Organic Black Beans= $1.16 x 2
14oz Organic Pinto Beans= $1.16
6oz Organic Tomato Paste= $0.96 x 2
1 Sweet Onion= $1.10
Total= $42.18
This gluten-free slow cooker cabbage soup is not only a simple and easy healthy recipe that is packed with veggies, but cost-effective and feeds a crowd!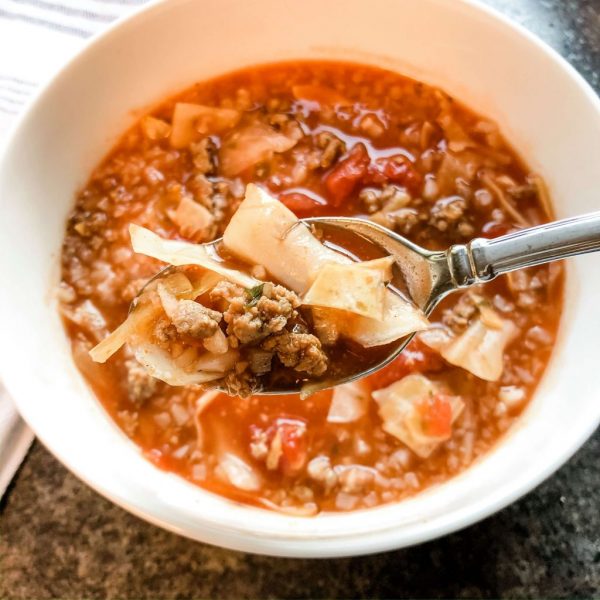 8 Servings ($1.23 per serving)
This healthy Italian soup comes up to a bit over $10 if you don't already have the ingredients; however, it basically feeds an army!
12 Servings ($1.04 per serving)
Chicken bouillon= $1.58
Fresh Italian parsley= $0.78
Parmesan= $2.36
Italian meatballs= $4.52
Frozen spinach= $1
Acini de Pepe= $2.29
Total= $12.53
This green lentils and rice dinner is perfect for anyone on a budget and is only $0.29 per serving. What's even better is that it's easy and delicious, too!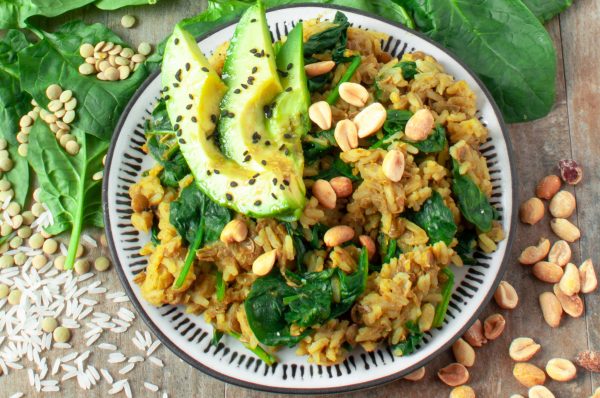 8 Servings ($0.29 per serving)
The ultimate budget meal, this healthy vegan congee is similar to a breakfast porridge.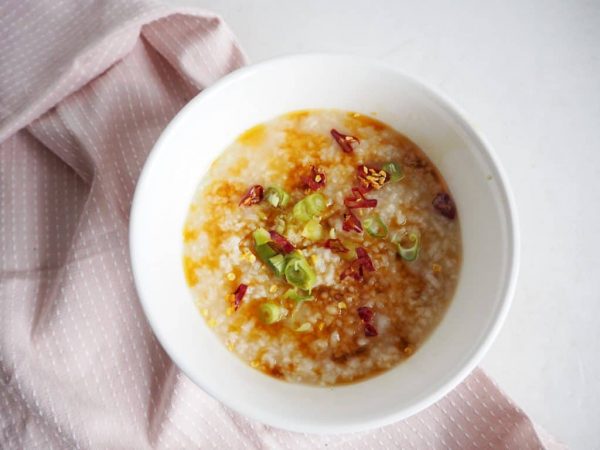 6 Servings ($0.68 per serving)
This classic Southern recipe is easy and you can make it all in one pot! At just 59 cents per serving, it's one of the best cheap recipes for families on a budget.
(Recipe doubled) 8 Servings ($0.59 per serving)
This incredibly quick and easy pizza pasta bake is an absolute lifesaver on busy nights! It'll be in the oven in no time flat – you can even mix it all up right in the pan (and you don't even have to precook the pasta)! So cheesy and full of great pizza flavors! Your whole family will love it!
6 Servings ($1.58 per serving)
Whole grain rotini pasta= $1
Pasta sauce= $0.88
Mozzarella cheese = $2.97
Turkey pepperoni= $2.26
Parmesan= $2.36
Total= $9.47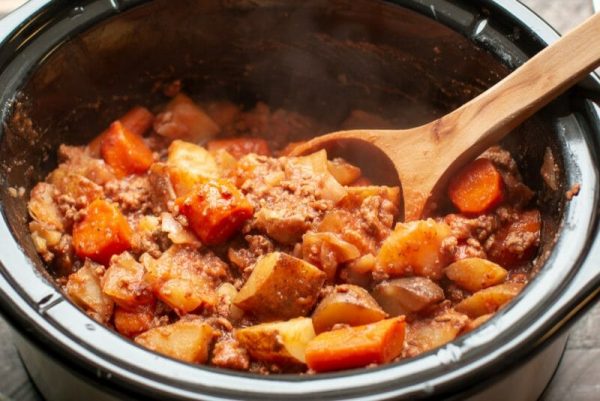 (Doubled) 10 Servings ($0.94 per serving)
Ground beef= $6.56
Potatoes= $1.07
Carrots= $0.88
Tomato paste= $0.84
Total= $9.35
This post is your ultimate guide to Instant Pot Mac and Cheese! Kids and adults alike will love this creamy, cheesy mac and cheese made in the Instant Pot
6 Servings ($1.07 per serving)
Elbow macaroni= $1.12
Cheddar cheese= $1.48
Monterey jack= $1.48
Parmesan= $2.36
Total= $6.44
Optional Purchases: Evaporated milk, green peas, pesto, ham
This Spicy Slow cooker Bean Soup is loaded with warming spices, black-eyed beans, and sweetcorn, all in a base of vegetable stock, to give you a comforting meal that your whole family will love.
8 Servings ($0.81 per serving)
Mediterranean Instant Pot Chicken and Potatoes is a perfect family meal. This is a one-pot dish that is affordable, quick, and easy to make, yet full of amazing Mediterranean flavors.
6 Servings ($1.32 per serving)
Chicken thighs= $4.73
Chicken broth= $1.22
Potatoes= $1.99
Total= $7.94
Pumpkin, carrot, and potato Fall soup. This recipe is super low budget, I've shared for two-three servings but you can easily make it for 10 as well.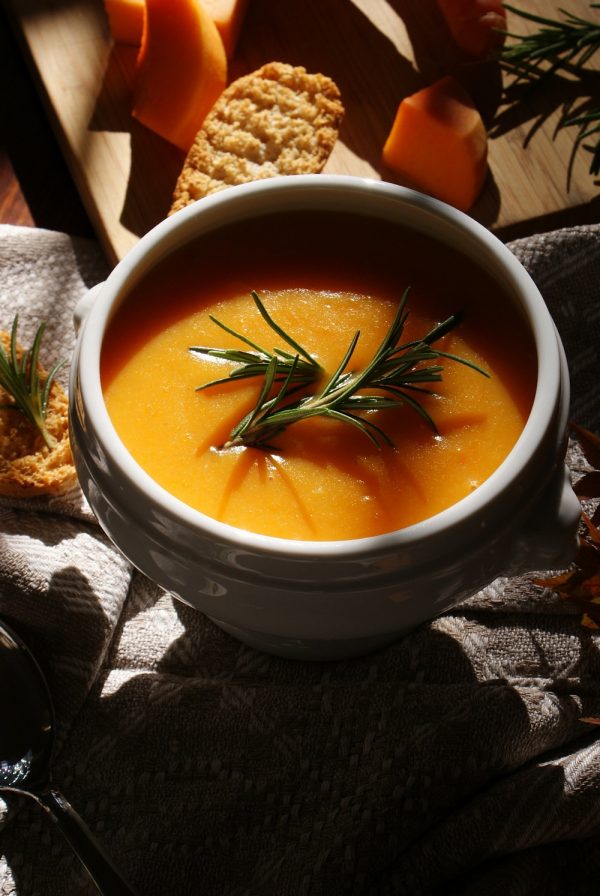 (Tripled) 6 Servings ($1 per serving)
Yellow Pumpkin= $3.20
Potato= $1.99
Carrot= $0.82
This quick and easy meal only takes 15 minutes to prep and 25 minutes to cook.
6 Servings ($1.49 per serving)
The Best Slow Cooker Vegan Chili Recipe is wholesome, delicious, and easy to make. Comforting and healthy freezable dinner packed with nutrients and flavors!
8 Servings ($1.19 per serving)
These 5-ingredient spinach and ricotta stuffed shells are a quick and simple vegetarian pasta dinner that is perfect for a busy weeknight or a special occasion. These easy stuffed shells provide a comforting, wholesome, flavorful treat and make the perfect 30-minute meal the whole family will enjoy.
6 Servings ($1.25 per serving)
These cheap dinner recipes are some great choices to help you make healthy meals under $10 for your family. I hope you enjoy them! You can also pin the image below for future reference.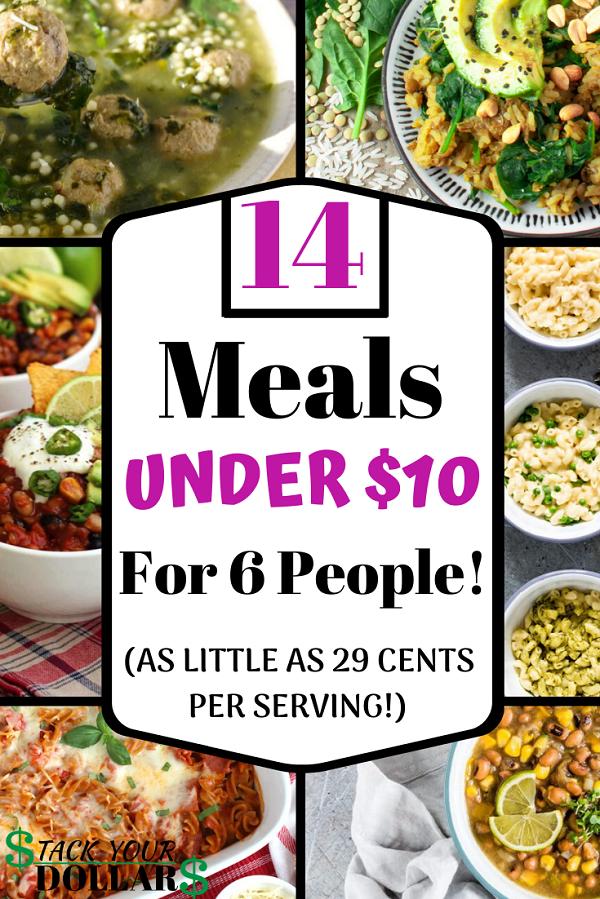 If you have any meals under $10 for 6 people that you'd like to share, let me know!